I often get asked about useful resources for learning VMware technologies, in particular what good books are available. So I have compiled a list of VMware based books that I own and would recommend.
General
Mastering VMware vSphere 4 - Scott Lowe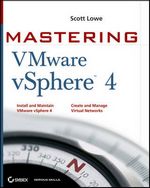 This was the first vSphere 4 book that I got hold of and was a great resource for getting up to speed with the product. A very well respected book that you can't really go wrong with. Whilst not aimed at the VCP 4 certification I used this book as part of my learning material to prepare for the exam and it does cover a large section of the topics on the exam.
VMware vSphere 4 Implementation - Mike Laverick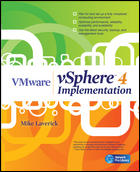 Another book which covers the vSphere fundamentals, but I still found it a highly useful addition despite already owning the Mastering vSphere book listed first. There are many practical examples to use for real world scenarios and the writing style is terrific. Having seen Mike present at a number of events and been a regular listener to his Chinwag Podcast his entertaining style translates through to his writing and makes for a very enjoyable and informative read.
DeepDive
VMware vSphere 4.1 HA and DRS Technical DeepDive - Frank Denneman and Duncan Epping

This book primarily covers two topics, HA and DRS (surprisingly), although there is also some coverage of DPM. It lives up to its title of a real deep dive into those topics and whilst there is a basic introduction for each topic, it naturally assumes some prior knowledge. I really enjoyed the level of depth that it goes into and think I learnt something on pretty much every page. There are also some very handy 'Basic Design Principle' call out boxes, which are really useful to make you think about your own infrastructure.
PowerCLI
Managing VMware Infrastructure with Windows PowerShell - Hal Rottenberg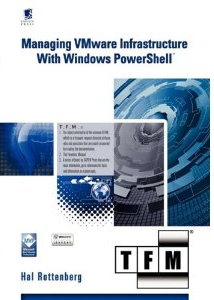 PowerCLI is possibly the most popular third-party implementation of PowerShell. This book is great for the VMware admin wishing to automate their environment with PowerShell. Again, Hal has an entertaining writing style and makes learning this topic very enjoyable. There are many practical examples in this book which you will find really useful in your environment.
VMware vSphere PowerCLI Reference: Automating vSphere Administration - Luc Dekens, Alan Renouf, Glenn Sizemore, Arnim van Lieshout and Me :-)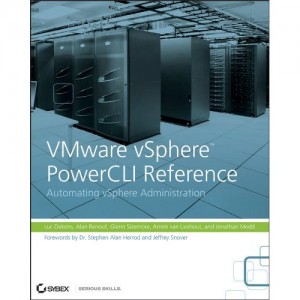 Obviously this is a great book ;-)