Panini World Cup 2018 Sticker Collection Tracker
I made an Excel based Panini sticker collection tracker for Euro 2016, so thought I would update it for the World Cup 2018 in Russia.
On the Data sheet track via the colour used in cell A38 which stickers you have got, then you can easily see which ones you still need.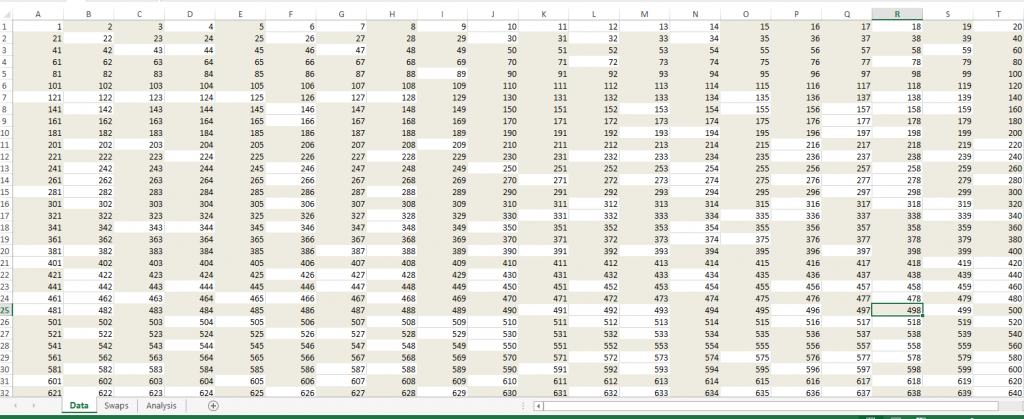 On the Swaps sheet, list out your swaps:

Then on the Analysis sheet you will get some figures and graphs to track your collecting progress: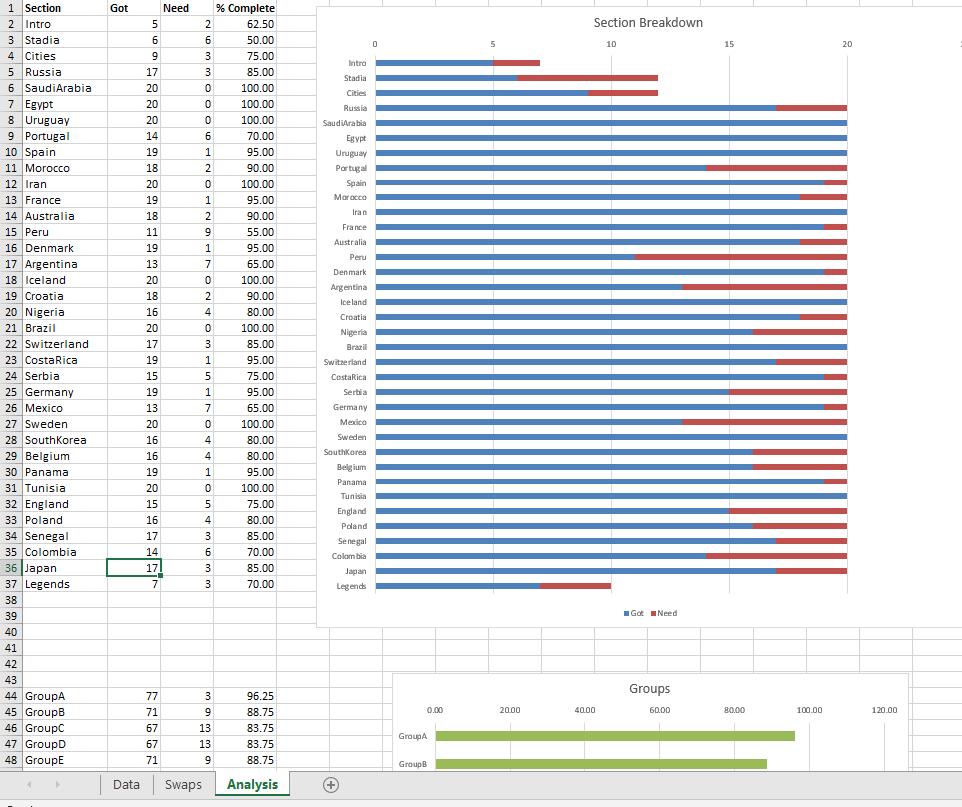 You can download the Excel workbook from here.
Here's another tip for your collection. Buy a box of stickers from somewhere like Ebay, rather than 100 individual packs - will probably save you around £25. Plus we tend to find we got a lower percentage of swaps.