Troubleshooting the vSphere Initial Setup vRO Workflow in vRA 7
Part of the wizard to setup vRA 7 includes a step towards the end to create a vRO workflow that will create initial content within a vRA Tenant. To run the workflow, login to the default vRA tenant as the configurationadmin account created as part of the initial setup: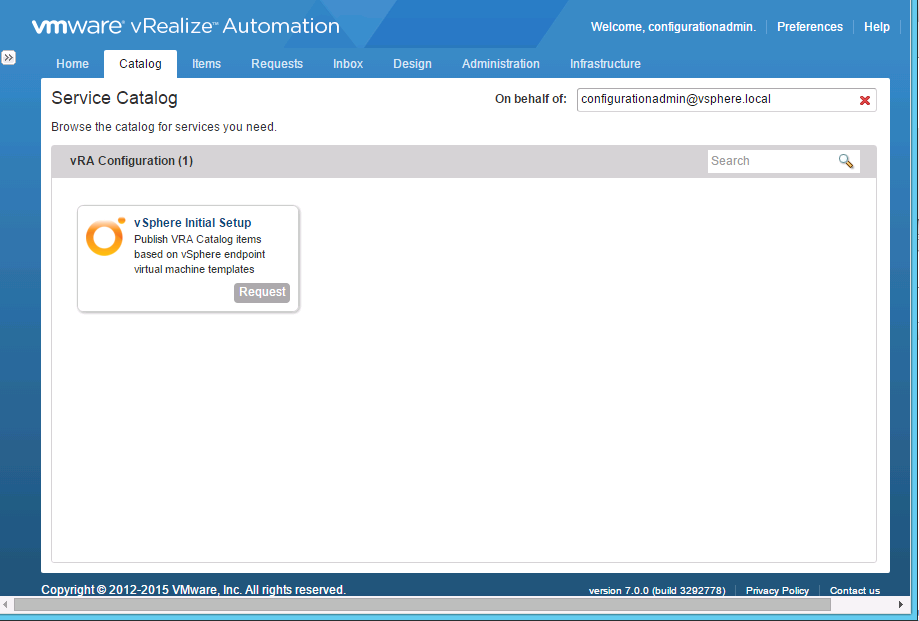 There are various inputs required depending on such things as if you wish to use the default Tenant or create an additional one: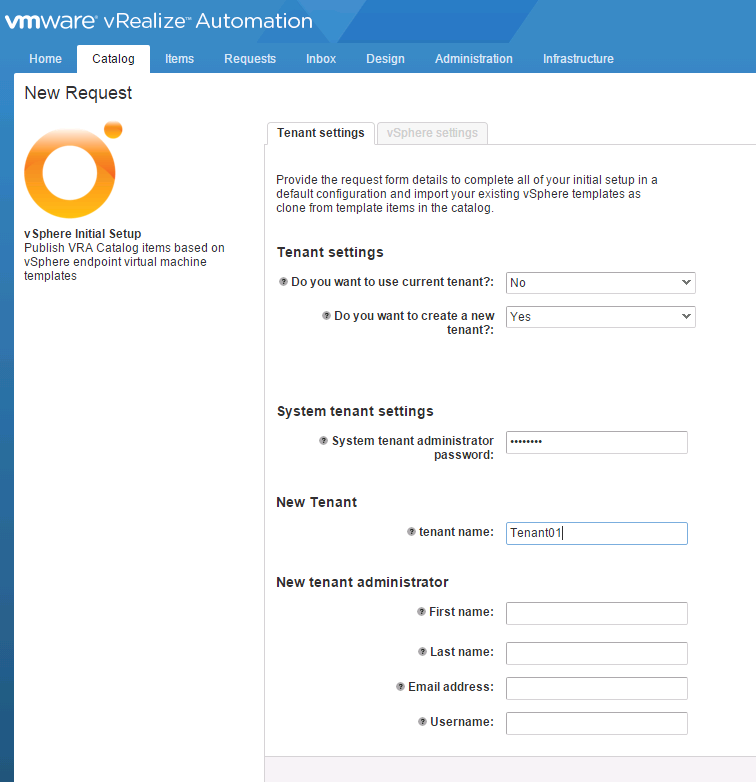 What to do though if the workflow fails for some reason? Particularly if you are using the vRO server which is included as part of the vRA appliance, where do you go to look at what went wrong?
You can firstly look at the request in vRA: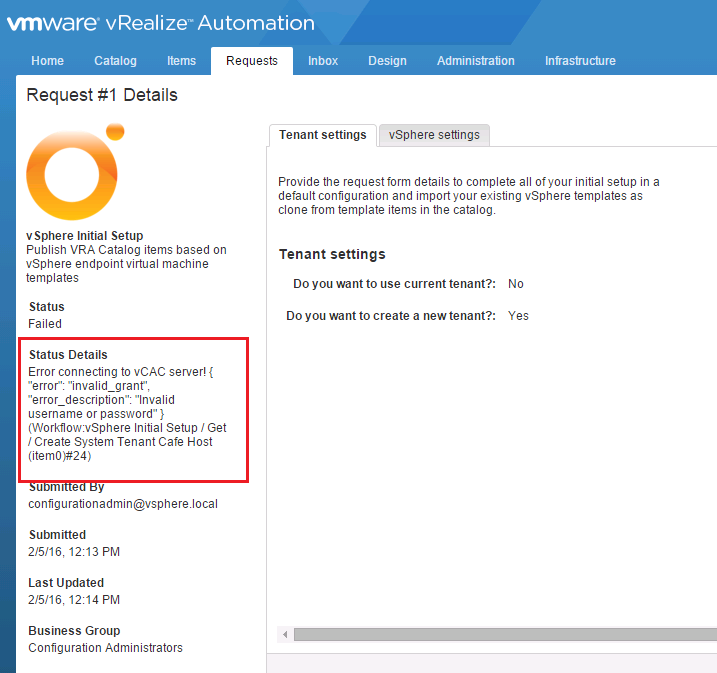 If you are using the built-in vRO rather than an external one, you may not know the details to get into it. To access the vRO server that ships as part of the vRA appliance, point your vRO client at the vRA appliance and note a couple of things: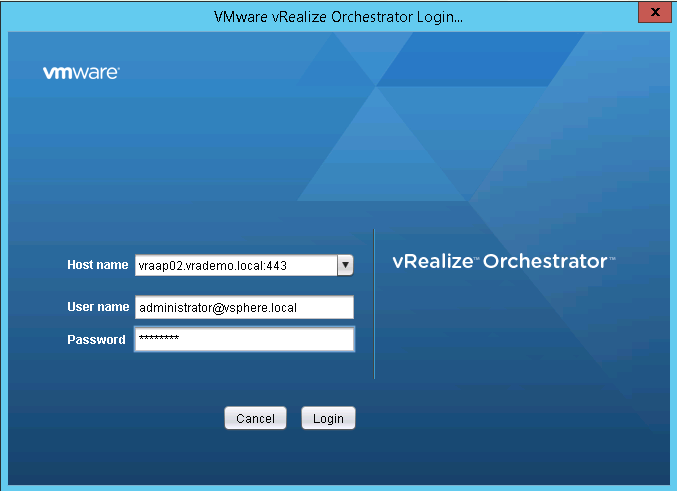 Note: If you don't have the version 7 client installed, you can run it from the vRA appliance webpage https://vraappliance.fqdn: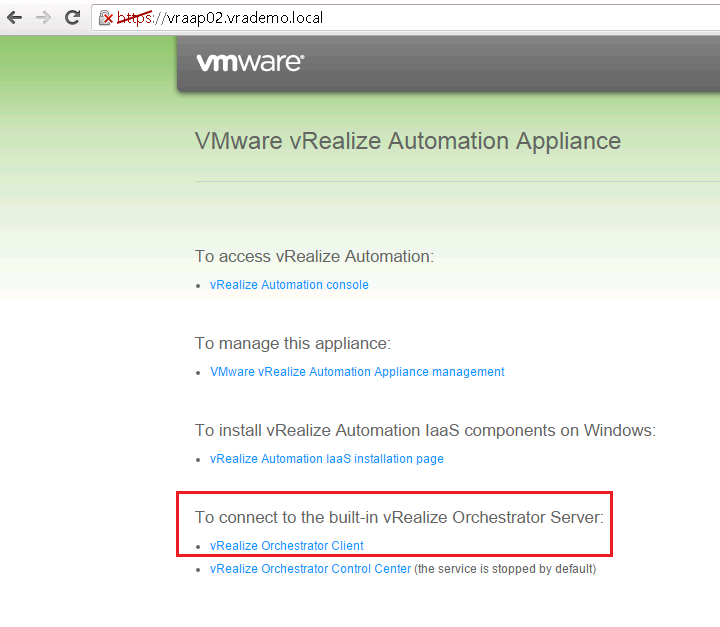 Once in the vRO client, navigate to Library / vRealize Automation / InitContent / vSphere Initial Setup and you can examine further what went wrong: