VMworld Europe 2014 – Day 3
Day 3 saw the second General Session for conference attendees. I watched it from the comfort of the Bloggers Area given it was mostly a repeat of the recent VMworld US conference. If you missed either, you can catch up on it here.
First session for me today I went along  to the vCAC Discussion Group. Led by the vCAC Product Manager it was great to hear other people's stories on how they have used the product in the real world. I'm definitely going to attend more of these types of sessions in the future.
Later on I attended an NSX Reference Design session. Not something I doubt I will ever be doing myself, but I want to learn at least enough to be able to understand what people are talking about. The presenter was great, really engaged the audience, got some excellent information across and left most people I talked to afterwards with plenty to get their heads around.
For some light relief later on in the afternoon I headed to the vExpert Storage Game show. John Troyer and Amy Lewis hosted a storage quiz between teams from Pure Storage and VMware. A fun session and educational too.
(None of my photos came out that great with some of the lighting. This is the least worst and looks like John Troyer is about to be beamed off the planet)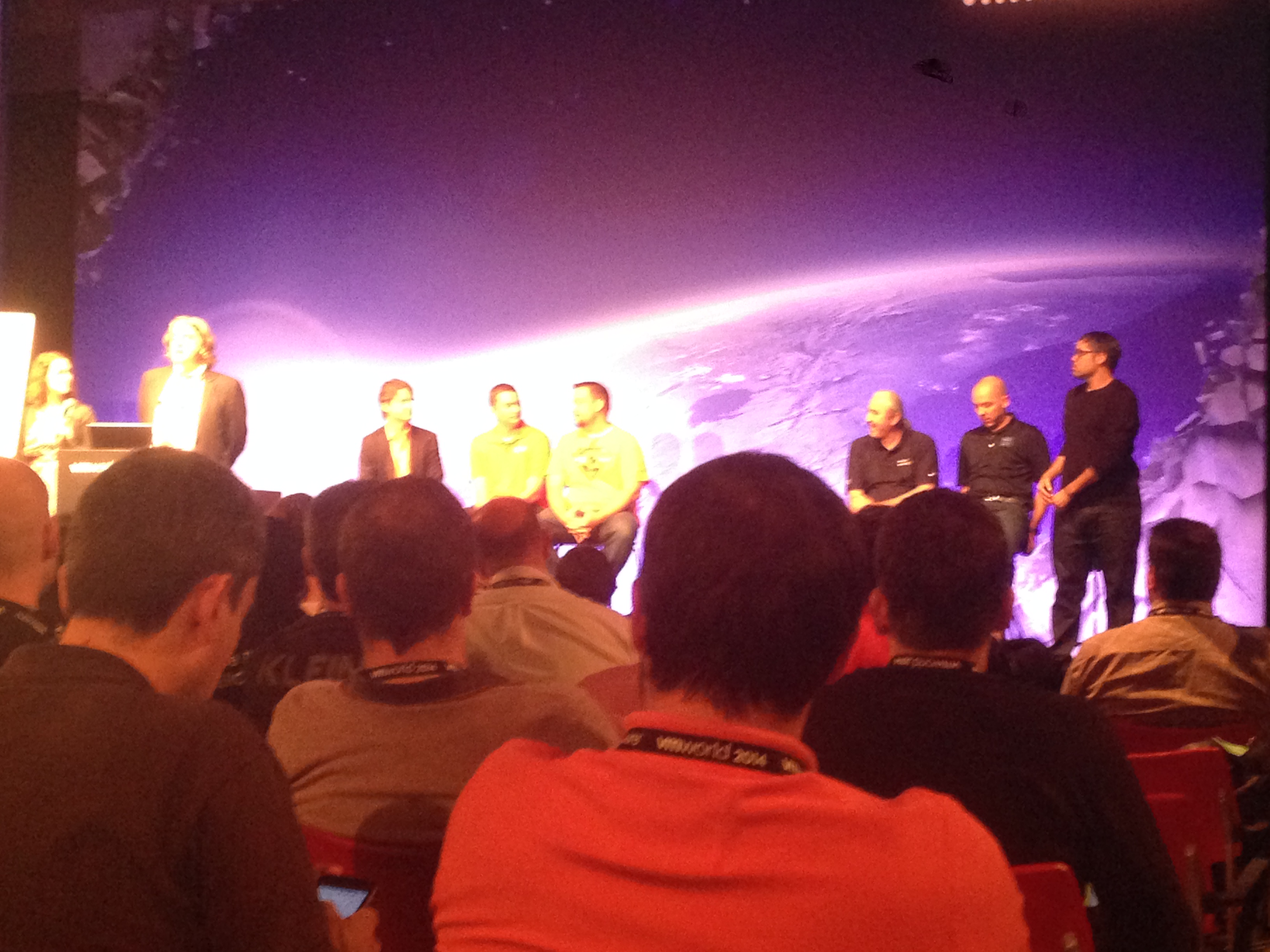 So I borrowed one from John Troyer's twitter feed.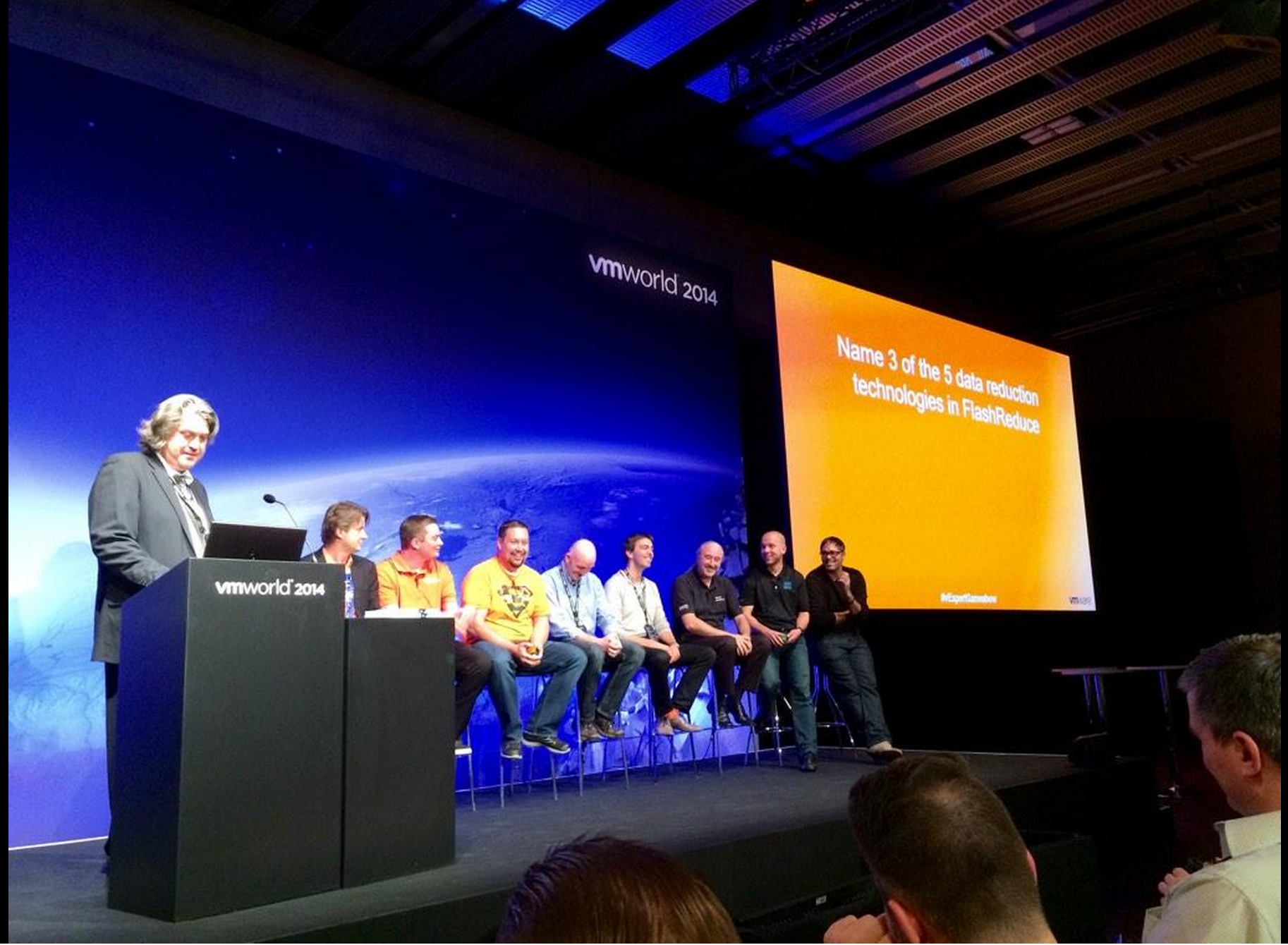 Final session of the day was vCO and Dynamic Types. A guy from F5 joined the vCO PM to run through an example of this. Having used them on a recent project, it was useful to get some more in-depth info and examples.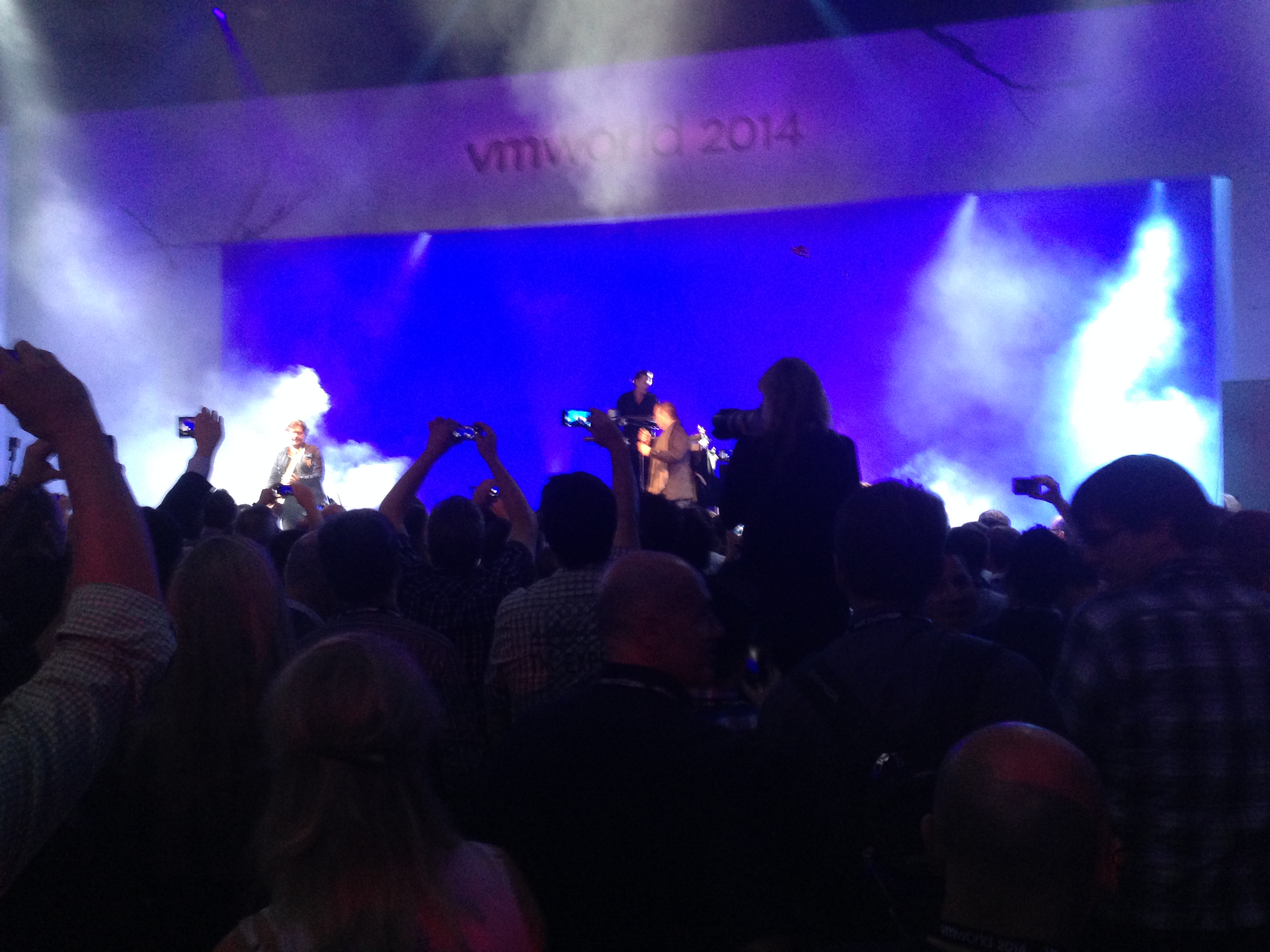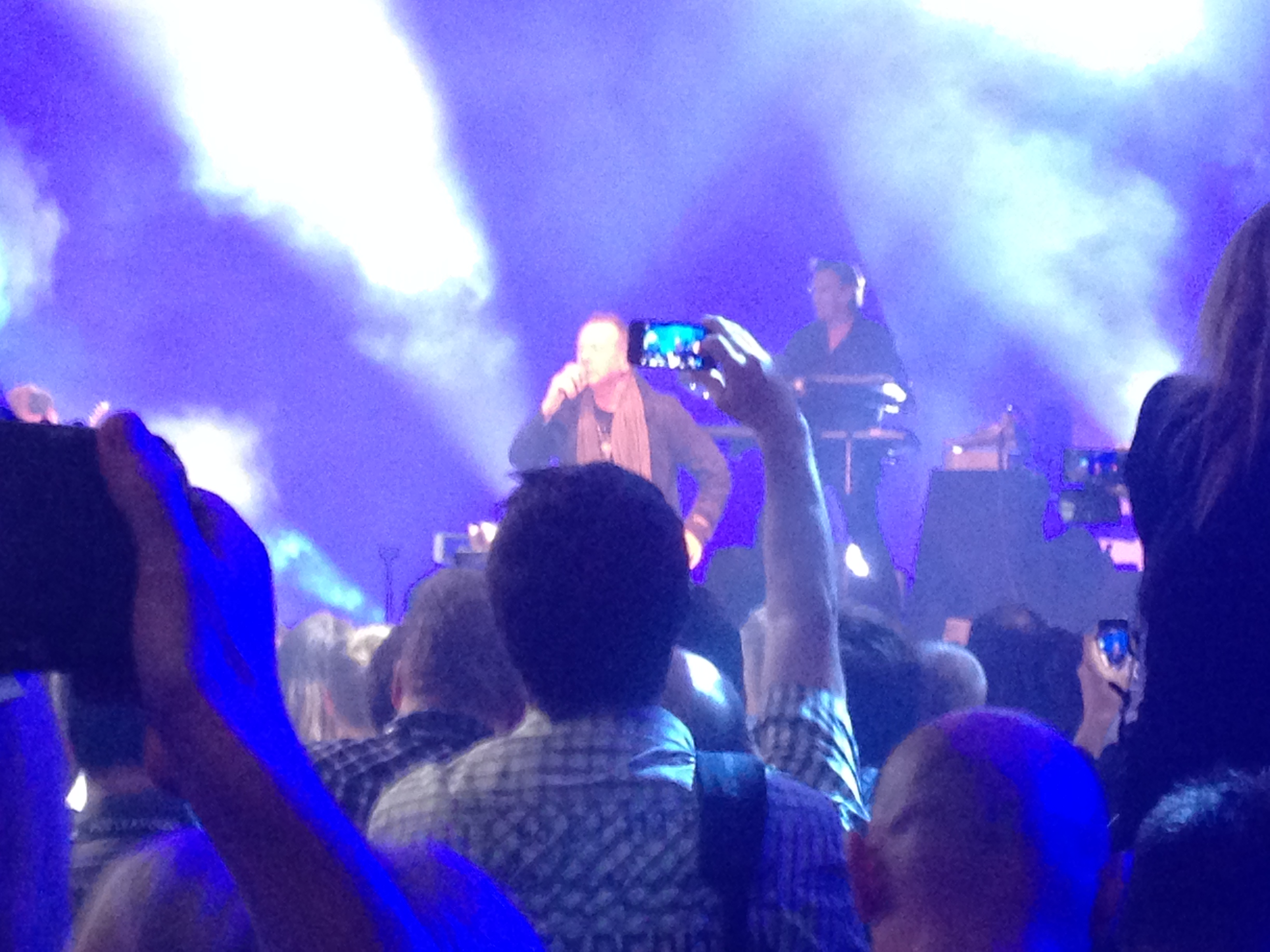 I saw Mike Laverick down the front waving his records, I hope he managed to get them signed :-)