Attending VMworld Europe?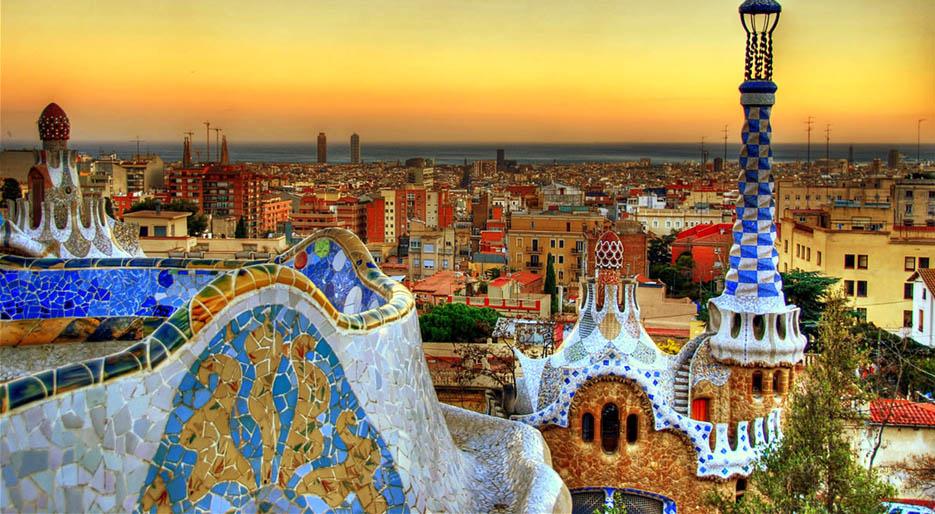 I'm fortunate enough to be able to attend VMworld Europe again this year, so thought I would suggest a few tips based on my previous experience on how to get the most out of the conference.
Some years ago now the first large scale IT conference I attended was Microsoft Teched in Barcelona. Prior to attending I had no real idea what to expect, but fortunately stumbled across these two posts (1 and 2) from Jonathan Noble which were a great help. As it turned out we had a shared interest in PowerShell and he was kind enough to meet up the day before the conference , give me a few more insights and introduce me to some folks since I didn't know many people in the wider IT community back then.
So hopefully this post might help you in a similar way if you are attending for the first time or maybe even if you are a conference veteran. Since I am funding this trip myself a lot of the advice is around working to a budget.
1) Registration
First up, register as early as possible you may get an early bird discount. Also watch out for discounts if you have the VCP certification and maybe consider the VMUG Advantage package which will give you an additional discount amongst its other benefits..
2) Get there before Monday
The conference is officially advertised as being from Tuesday 14th - Thursday 16th October with a partner day on Monday 13th. So if you work for a partner there are events for you on the Monday, but if not have a look at the Agenda and see what else you might be able to do that day. My personal tip is to make that day the time you spend in the Hands-On-Labs area. Typically it is a lot quieter than the rest of the week so less queuing and also you most likely won't be thinking I should be in a session / discussion group / the community hang-space now. So get there on the Saturday or Sunday, take a look around Barcelona and there are usually community events starting from Sunday evening to go to.
3) Flights
Book early - that is all. The cost goes up and availability decreases quite significantly from about now, so hurry up :-)
4) Accommodation
In previous year's I've stayed in various hotels with mixed results. Last year's experience wasn't a great one after booking a hotel with a short metro commute to the conference centre I got bumped to one of their sister hotels with a long metro commute because of an issue with 'a serious water leak in the hotel' - in other words because I had booked the hotel independently rather than through the VMworld registration (since it was cheaper) I got bumped because it was now overbooked.
Thanks to a tip off from Simon Gallagher this time  I am going to try renting an apartment instead via AirBnB. Since I will hardly spend any time at the hotel apart from sleeping, there is not much point paying for the additional facilities they may offer. Last year I paid ~£320 for 4 nights at the hotel and got substandard service anyway. A quick scan over what's on offer at AirBnB suggests I can get something suitable for ~£200 for the 4 nights. So we'll see how that pans out this time.
5) Food
On a similar note there's no point paying for breakfast at a hotel since you can get breakfast at the conference as part of your pass. Last year on Partner Day there was no food provided if you were not a partner, so if you're taking advantage of that day in the labs like I suggested above you might want to bear that in mind. Most evening events will have some kind of finger food on offer, if you prefer to eat properly then you may want to sample some of the many restaurants Barcelona has to offer.
6) General
One of the best things about the conference is the chance to network with peers who have similar interests to yourself. As I mentioned at the start of this post I made a good friend at the first IT conference I went to and also met a bunch of people who it would prove very useful to know in the years since. In addition to the official conference events, get along to some of the community arranged events since you will inevitably meet some great people there. Also head over to the community hang space, a great place to meet and chat with many of the people who produce great blog content that you probably read on a daily basis.
Hope to see you there :-)