VMworld Europe 2013: Day 3
So the final day of VMworld Europe 2013 for me and since I needed to leave not long after lunch I decided to try and get a couple of sessions in before time to go home.
First up was an OpenStack using VMware session with Scott Lowe as one of the presenters. I found this very informative as I didn't have much of an idea about OpenStack yet and it was very useful to see the integrations with vSphere in the Havana release and good discussion points were raised around where the two might be used together or apart. There was an excellent demo which demonstrated how vSphere features such as HA, DRS etc can still be used when using OpenStack as a tool for provisioning resources for users. I came away from the session much better informed and will be useful for the future.
The other session I attended was around vCAC, something being particularly pushed this conference and I'd like to get more time with it. There was some curious interaction between the presenters however I still got some useful information out of it regarding the costing side and the flexibility of using vCAC with different resource providers.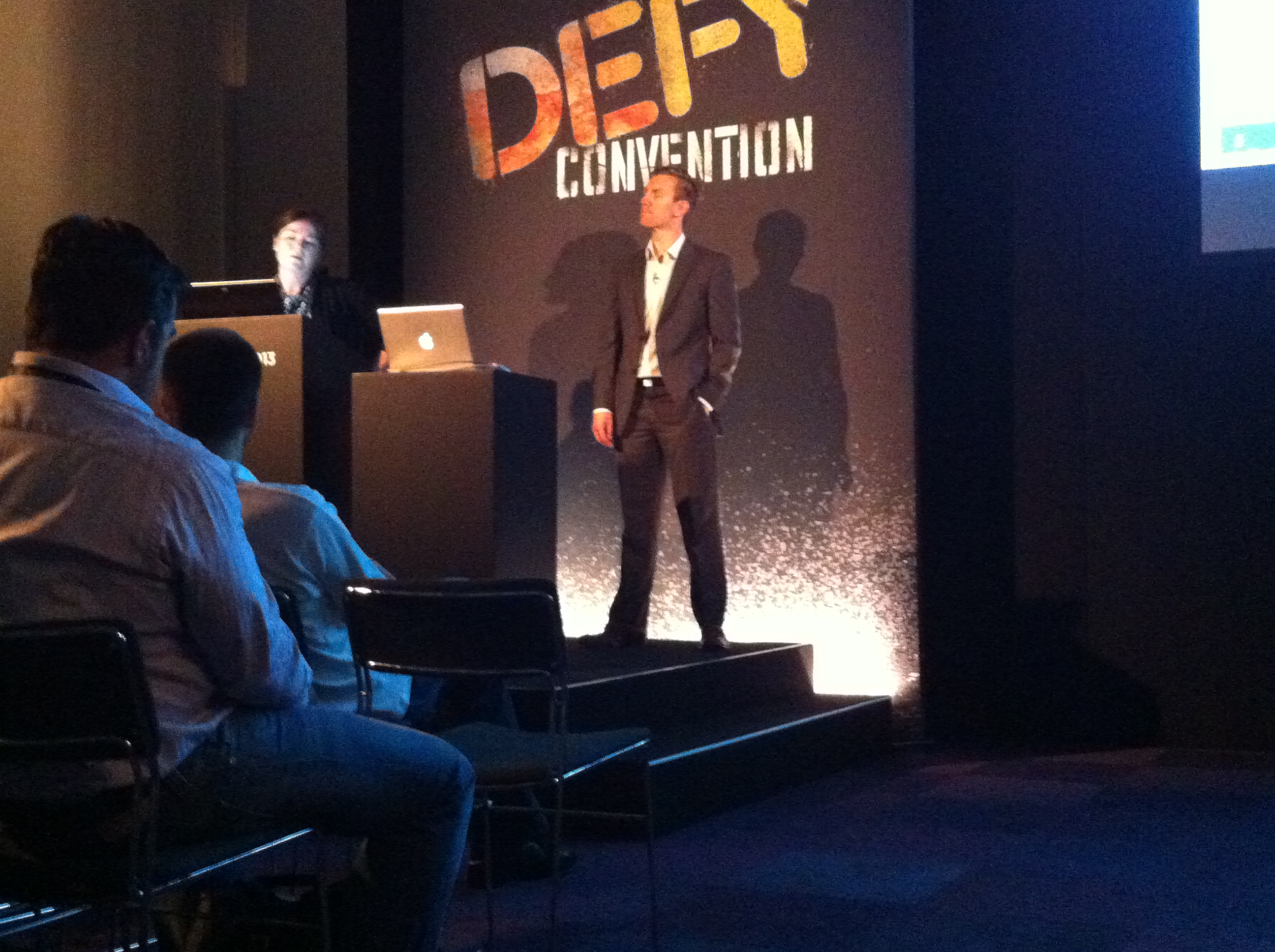 After that it was time for a quick lunch, a few goodbyes and then off to the airport. I got a lot out of VMworld this year, an excellent mix of lab work, sessions and community discussions. From conversations with many people the few days whizzed past, it really is important to get out there early if you can and make the full use of the additional day on Monday. Getting through all the labs I wanted that day set me up nicely for the rest of the week.
In terms of some practicalities, here's a few thoughts on some of the small, but important things that can make a difference to your conference experience.
Transport:
VMware provided shuttle buses to and from the airport to the conference which made that part of the journey easy. Personally I took the Aerobus from the airport straight to my hotel.
Not massively advertised, but very useful, was the availability of a free 10 trip Metro pass sponsored by Veeam - just collect it from the information desk (worth ~10 Euros). Despite the fact I needed to take 2 different Metros this still lasted my whole week.
There was also a handy shuttle bus to and from the Metro to the conference centre. I normally like walking, but it was just that bit too far so made use of this quite a bit. I don't think I ever had to wait more than a few minutes for one.
I don't see how realistically transport could have been made any better: 10/10
Food:
On the whole this was pretty good and far and away superior to my experience last year in the US, although that might be more down to personal food preferences, e.g. doughnuts (US) or fruit (Europe) for breakfast. Breakfast itself was a good choice of pastries, fruit, cereal bars etc. Pretty handy if you want to sit down or just grab something to take away.
Lunches were two options. Around the sessions area were cold lunches, I skipped those in favour of heading back to the downstairs zone for a hot lunch. I found the choices pretty good the first couple of days, not so good the last day, but again that was personal preferences and typically there was quite a reasonable selection.
There was no food around on the Monday unless you had a Partner badge or could sneak in there. I probably should have been better prepared for this and can't really complain since the main part of the conference wasn't open for me that day.
I was happy with this overall so 7/10
Drinks:
Another issue I had last year in the US was the lack of cold drink availability at the conference. Since I don't drink tea or coffee, availability of other choices is important. The US conference merely had water dispensers and small cups. Having been quite dehydrated after one day of this, I ended up carrying around my own water bottle to refill whenever I needed to.
This year in Europe was far superior for me in this. There were many fridges around the centre containing not just still and sparkling water, but also fruit juices,  Coke and other sugar / sweetener filled crud drinks.
I can't really comment on the tea / coffee quality, but didn't hear any complaints, so I'd give this 9/10.
The above may not seem like particularly big things, but some poor experiences with them last year led to a poorer overall experience and this year helped to an excellent one.
My steps for the last day were slightly higher than the previous day, but included steps taken during the journey home.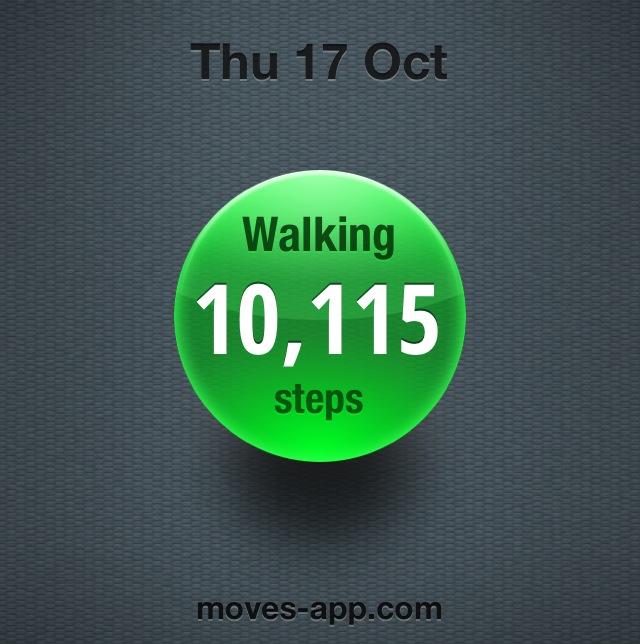 This brings my total steps for the 4 days of the conference to 43374, so a mean of 10843.5 per day. During the previous week on a typical work day I was seeing between 2k - 4k steps, so worth being prepared for this with some decent shoes.
Overall that was around 20 miles for the 4 days :-)