Cisco UCS C210 M2 ESXi 5.1 Stuck At 'Initializing scheduler....'
After upgrading a Cisco UCS C210 M2 rack mount server to ESXi 5.1 and then ESXi patches from 25/07/2013 the host was stuck at 'Initializing scheduler….'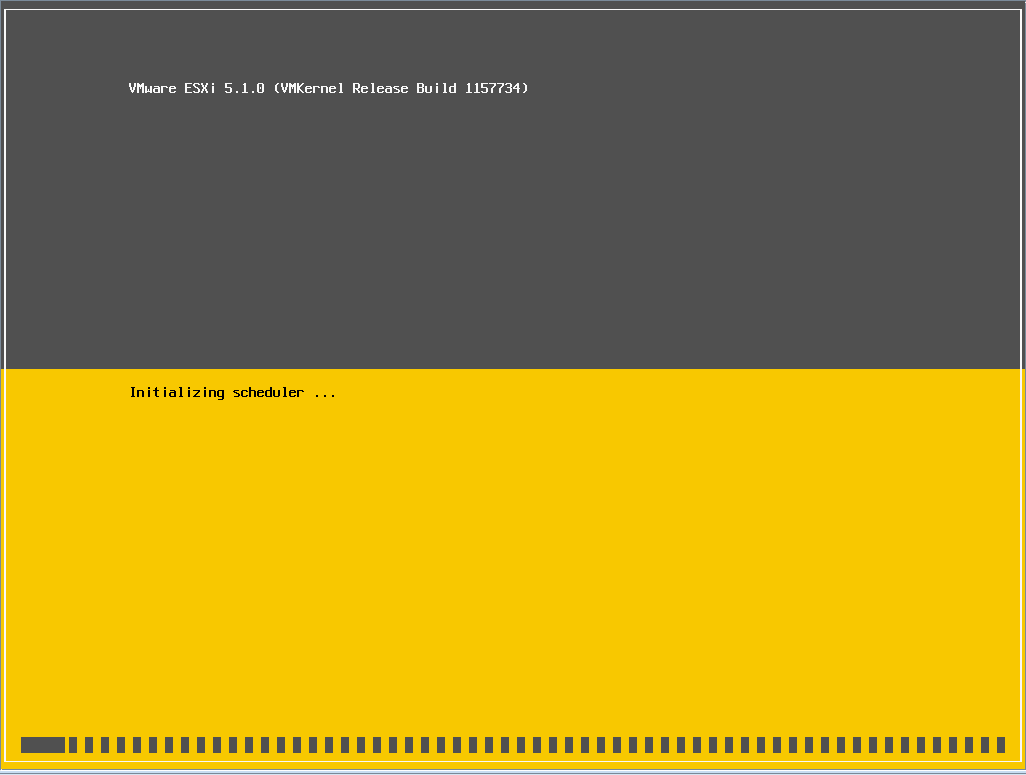 I had checked my firmware version was satisfactory for ESXi 5.1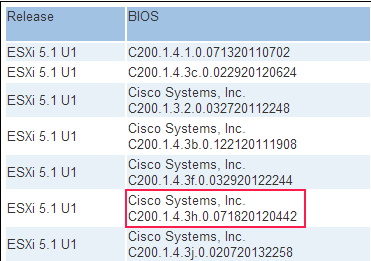 but found reports suggesting this (intermittent) issue has been around for a while with earlier versions of ESXi, different versions of UCS models and firmware and maybe HP models too.
Before trying the suggested workaround of disabling legacy USB support, I decided to get the box up to the latest firmware.
To do this in a rack mount which is not managed by UCS Manager, download the firmware from Cisco.com (requires registration) and boot from the ISO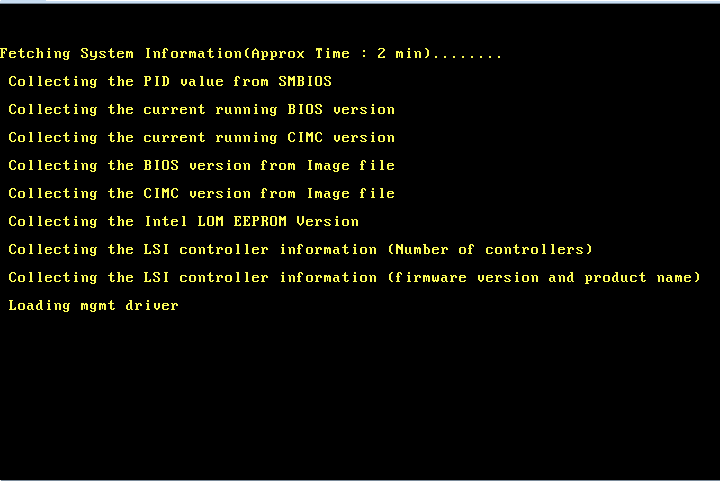 Existing firmware levels and the level to move to are displayed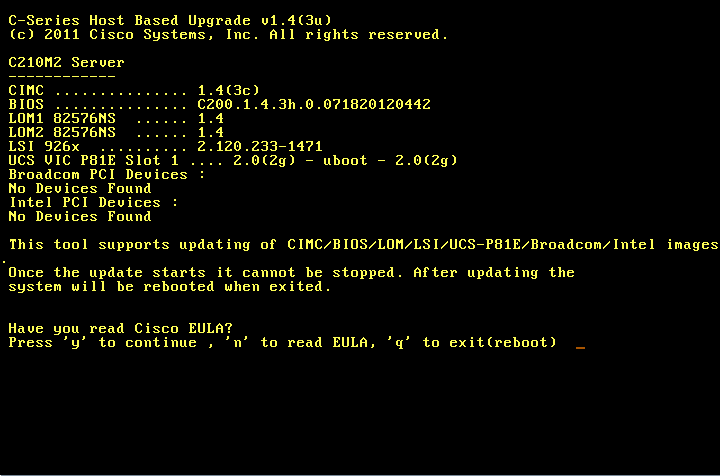 The firmware packages progress will be updated…..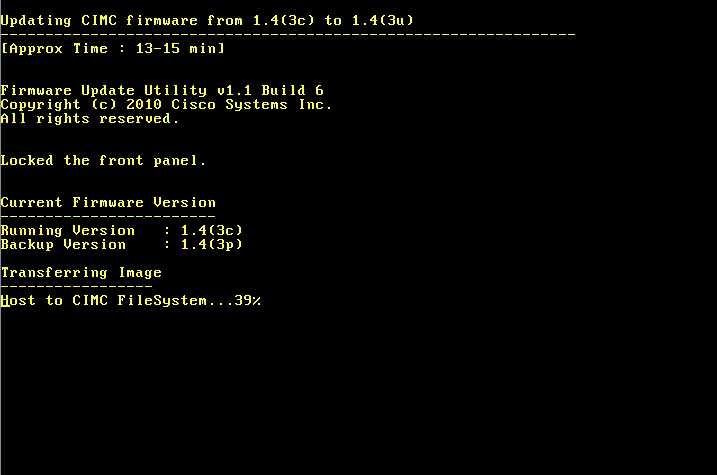 Once complete, restart the server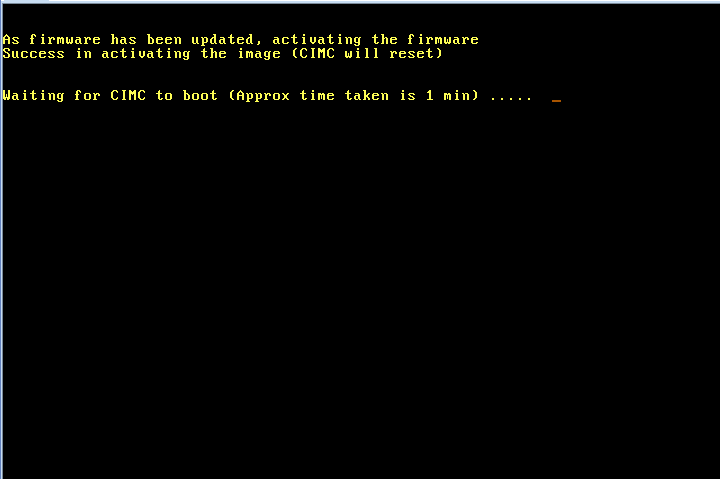 Since applying the update 1.4(3u) I have not seen the issue occur again, yet…….