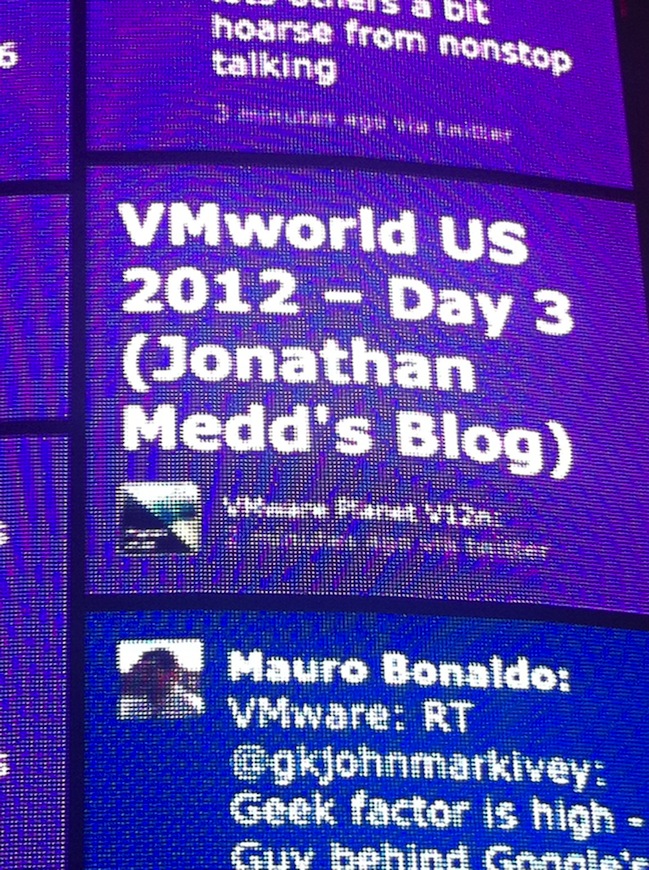 First up on Wednesday I managed to squeeze into the early 8am PowerCLI session of Alan and Luc who covered some great info on PowerCLI Best (or recommended :-) ) Practices. I stayed in the same room for another automation session from William Lam and Alan who covered some of the new features in 5.1. William also demonstrated something engineers have been working on which I think was a way for linux based engineers to talk to vCenter and automate tasks in a similar way to PowerCLI.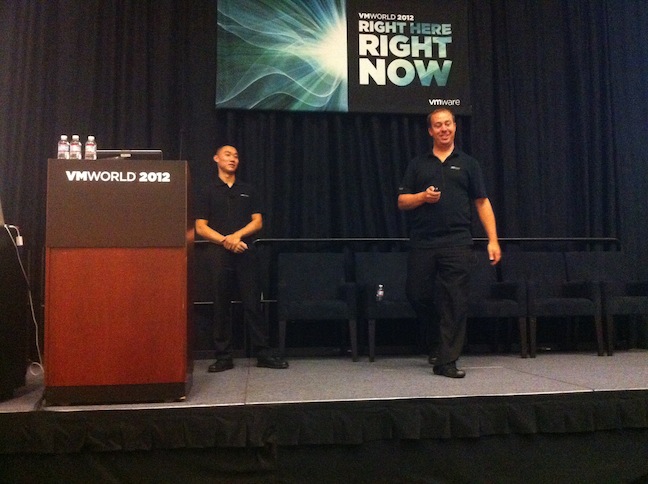 If you're interested in Virtualisation, then I highly recommend that you listen to the weekly VMware Communities Podcast hosted by John Troyer. Having made it all the way to 200 shows, it was nicely timed to coincide with VMworld so it was hosted live. It was a great opportunity to get a lot of community folks up on stage and find out from them what they have been experiencing at the conference. Below are Stu, and Luc Dekens and Andre Leibovici giving people their thoughts.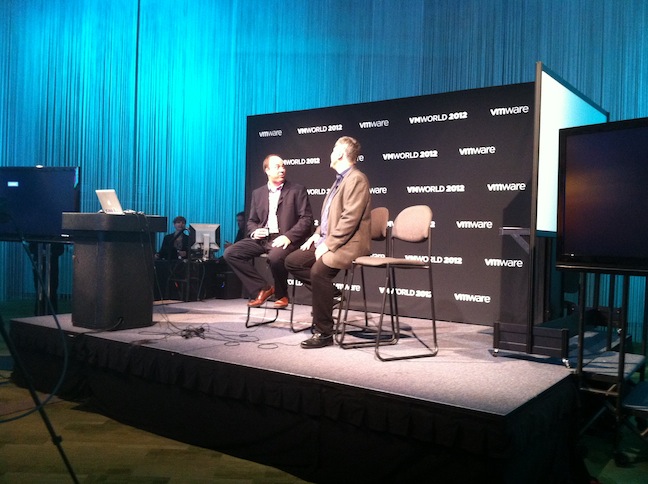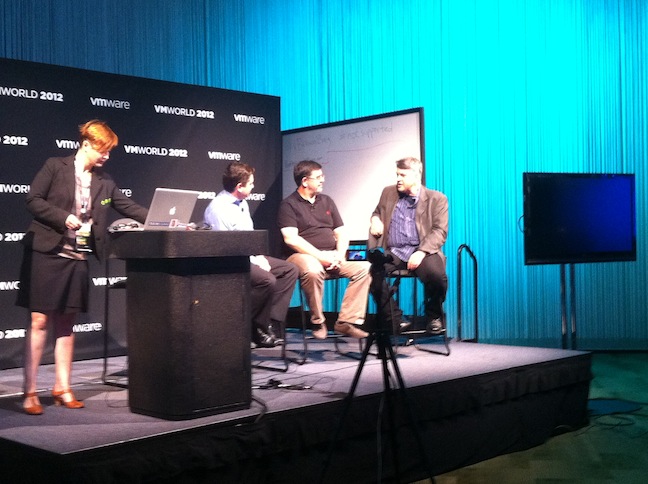 I went to an interesting session on SRM - Theory and Practise with Mike Laverick and Jeff Drury. They covered some of the pitfalls organisations have fallen into with SRM projects, including companies who attempt to script their own DIY DR solution. The general message was consider a tool such as SRM for your DR strategy and include scripting as part of that.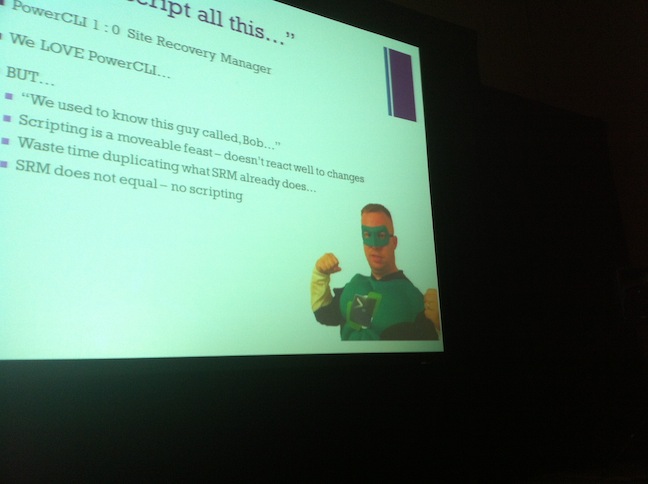 Following Mike's session, he was kind enough to ask me to join him on his miniwag . We talked about what's new in PowerCLI 5.1:
Part of the reason I wanted to attend VMworld US this year having been to Europe in the past was some of the opportunities on offer that aren't typically available at the Europe conference. As a vExpert we were invited to attend a CTO reception with Steve Herrod. Not only was there an opportunity to meet with vExperts, but there were plenty of executives and other employees floating around including new CEO Pat Gelsinger.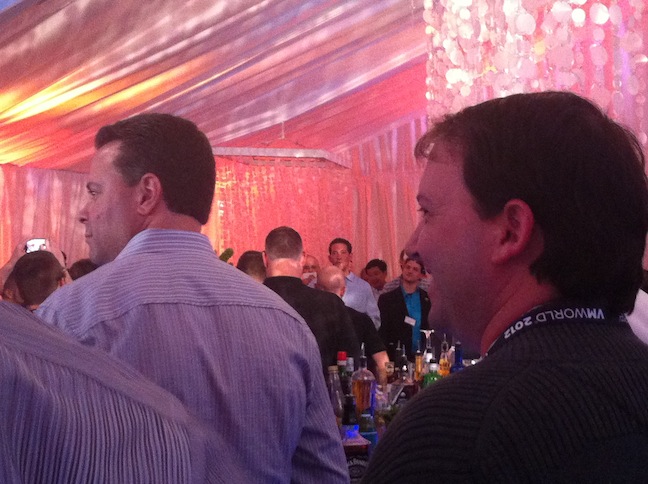 Finally was the VMworld party with Bon Jovi. Not a particularly popular choice amongst attendees, but the vWAGs, including my wife, enjoyed it so they were happy :-)