PSDayUK 28th September 2019
Following on from the highly successful 1 day PowerShell conference events run in 2017 and 2018 this year we are heading out of London and up to the International Convention Centre in Birmingham. See full details below: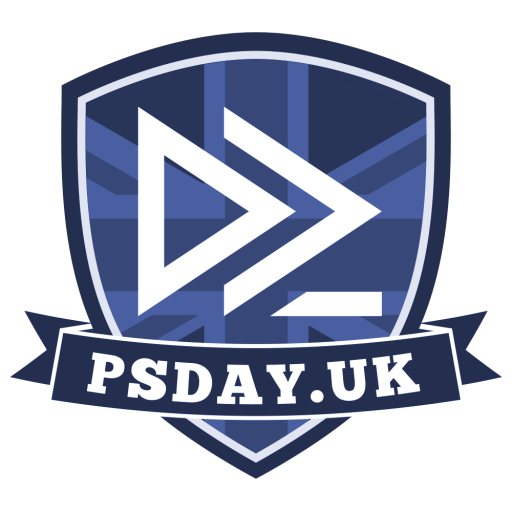 We're SO excited to announce the final date and location of PSDay.UK 2019.
Please join us this year on Saturday 28th September 2019 in Birmingham at the International Convention Centre (ICC) for a fun day learning PowerShell, DevOps, Cloud & Automation from community & industry experts for Beginners to Advanced practitioners.
A near-final session schedule will be published within two weeks from today on our website PSDay.UK.
We've made the ticket as affordable as possible. Please get yours now at PSDay.UK for only £89 to secure your seat and to show your support for our work to help you accelerate & grow your careers.
All tickets are 100% refundable before 21st September 2019 and transferable to another person up to 3 days before the event.
The event will start at 10:00 AM and run until 6:00 PM. Registration will open at 9:00 AM. The later than usual conference start should allow the majority of you enough time to travel to Birmingham in the morning before the event. In case you are travelling from further away, we will give you access to our exclusive hotel finder & booking service.
For the bargain price of only £89 you will get:
At least three session tracks to choose from. Covering PowerShell, DevOps, Cloud & Automation topics for Beginners to Advanced practitioners.
We might add a fourth track to fit in all the amazing sessions submitted by our speakers.
Attend any session you like. Mix'n match sessions & tracks as you see fit.
Free parking at the Arena Birmingham next to the ICC, saving you £15.
20% discount on Virgin Trains advance tickets for those travelling from Blackpool, Edinburgh, Glasgow, Liverpool, London, Manchester, etc.
Hot & cold lunch buffet and fruits, snacks, coffee, tea & water throughout the day.
Free WiFi access for all your devices to share your PSDayUK experience with the world, follow along and work if you need to.
You will have access to our hotel finder & booking service to secure a good deal on your room in case you want/need to stay in Birmingham before and/or after the event.
Please get your ticket now at PSDay.UK for only £89. Follow us on Twitter at @psdayuk for speaker & session announcements. Our social media hashtag is #PSDayUK.
Thanks very much,
PSDayUK organiser team
Update 23/07/2019: The session schedule has now been published, you can view it in full here: