VMworld Europe 2014 - Day 1
The Monday of VMworld Europe is all about the labs for me. Given it is Partner Day and typically quieter around the conference than the rest of the week, I spend as much time in the labs as possible. Even though they are available online I never seem to get round to taking them outside of the conference.
I didn't need to queue longer than 10 mins for any of the three labs I took which was pretty good. I expect the queues will be a lot longer from Tuesday.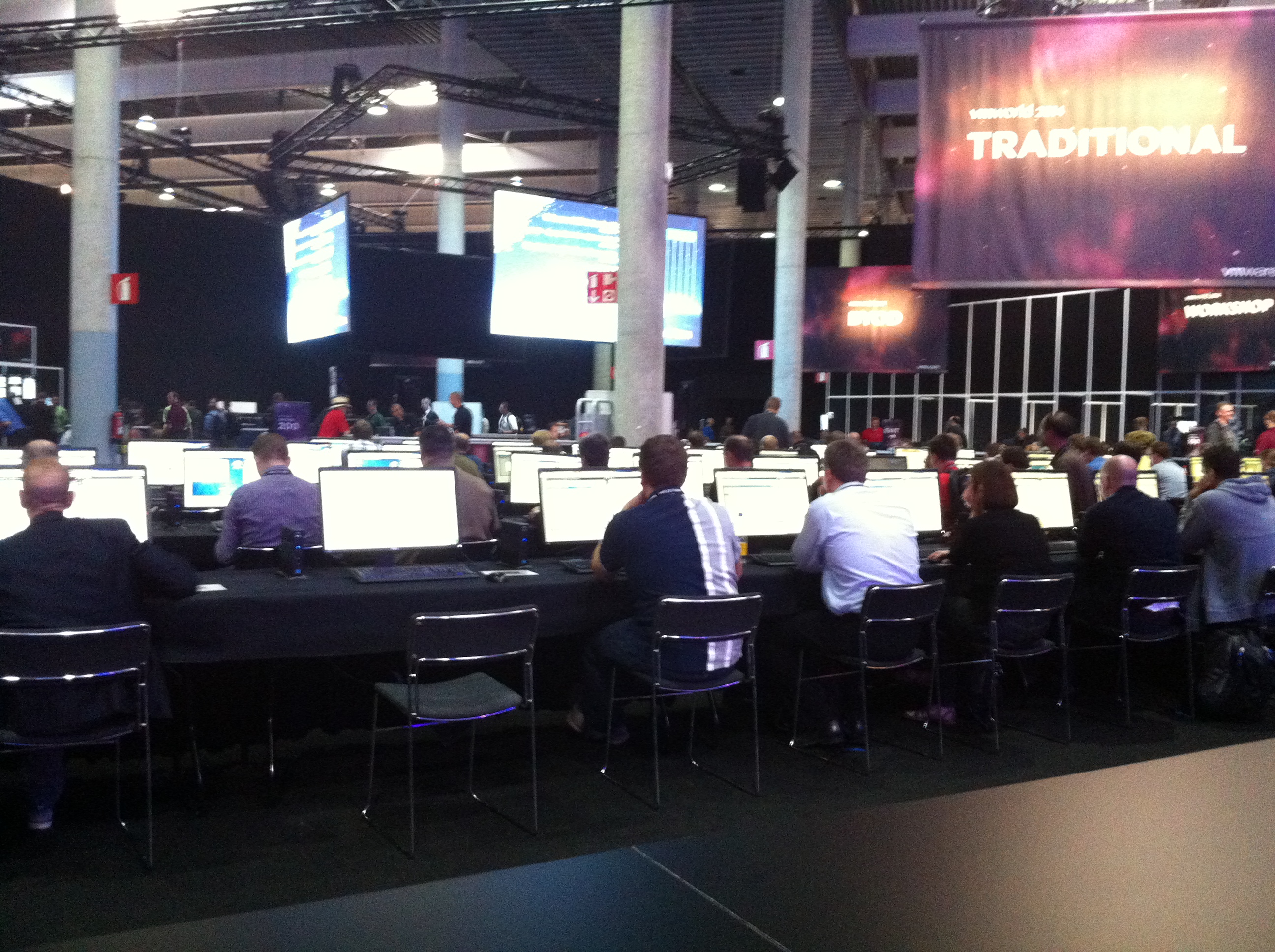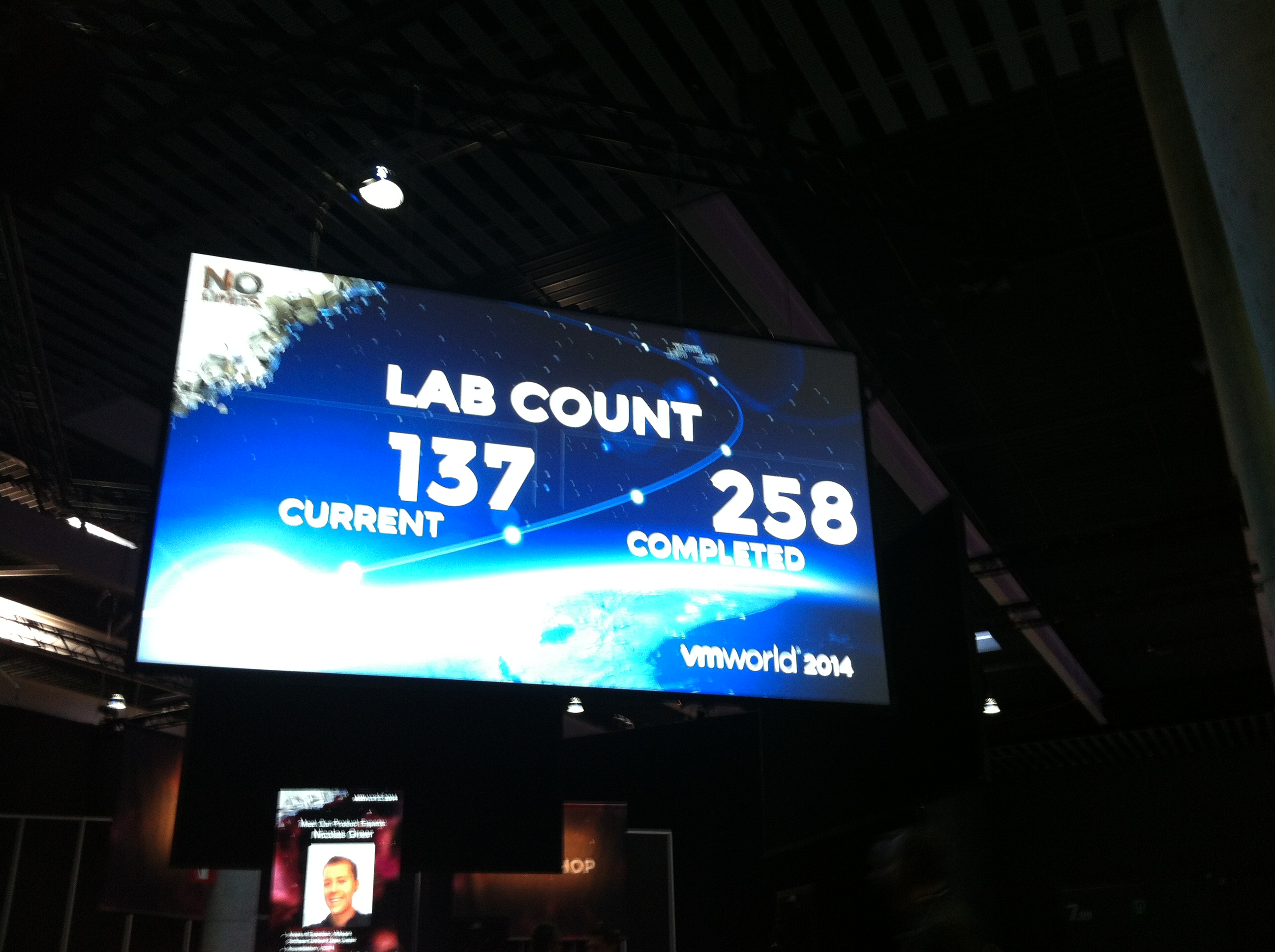 The labs I sat through were first of all VMware NSX Introduction. NSX is one of my key aims this week for finding out more information. I have spent some time on my current project automating vCNS related things so was keen to see how they mapped to NSX. I enjoyed this lab as it gave me good info on the things I already knew about in vCNS and covered the basics of the more network routing related topics.
The standard time you have to complete a lab is 1hr 30 mins. I used the optional feature to extend this by an additional 30 mins and managed to get through it all in good time, without needing to come back to it. Since I was taking it on a day when there wasn't much else going on, I was quite happy to use 2 hours of my time on this.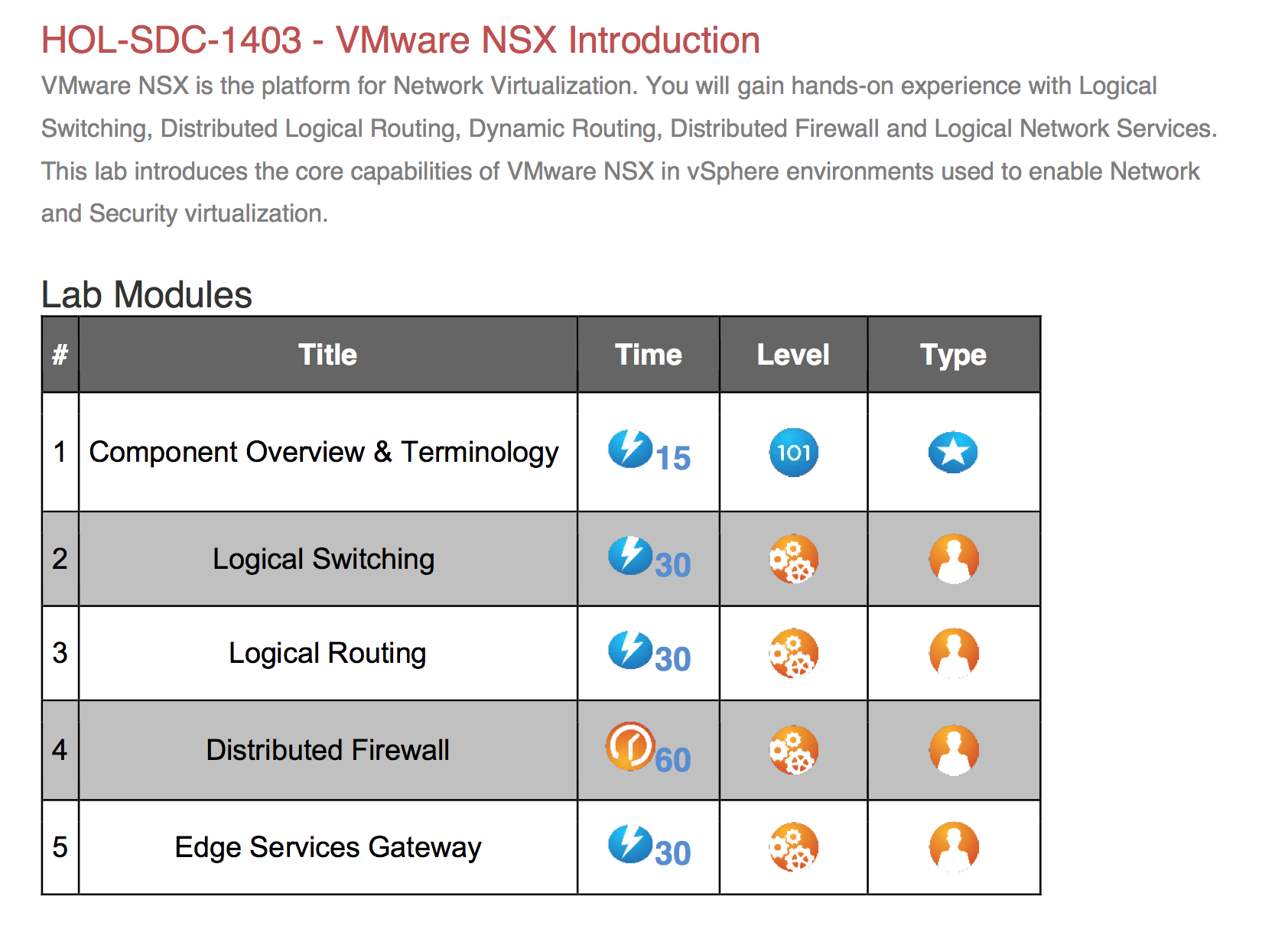 The second lab for me was the below. Again, a key learning point for the week is NSX and vCAC integration so I picked up some good info here. I used pretty much the full 2 hours for this lab too.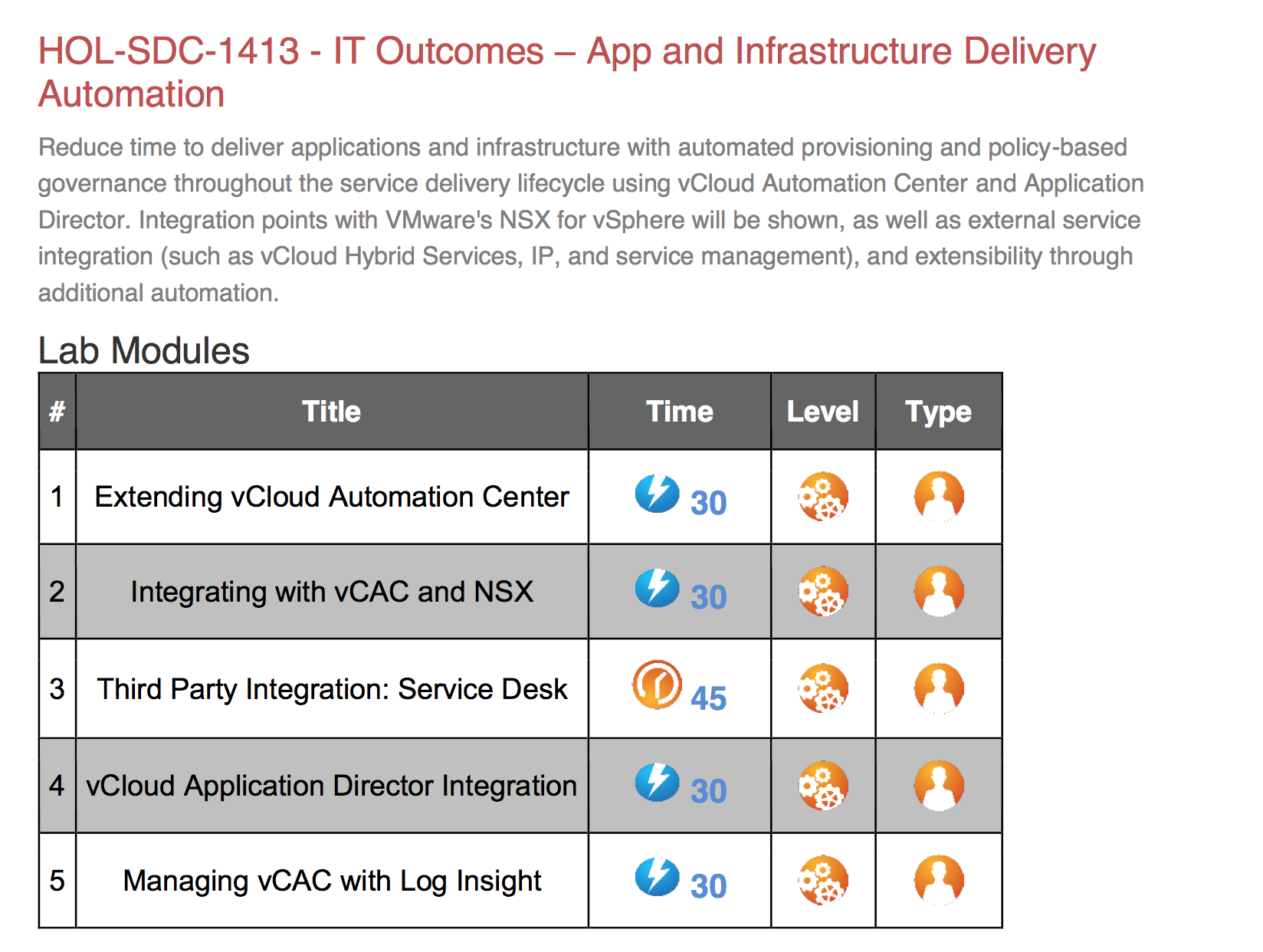 Thirdly, I took the Infoblox Partner lab. Have done some work with Infoblox in vCO with the generic REST plugin, so was keen to see what the official plugin could offer.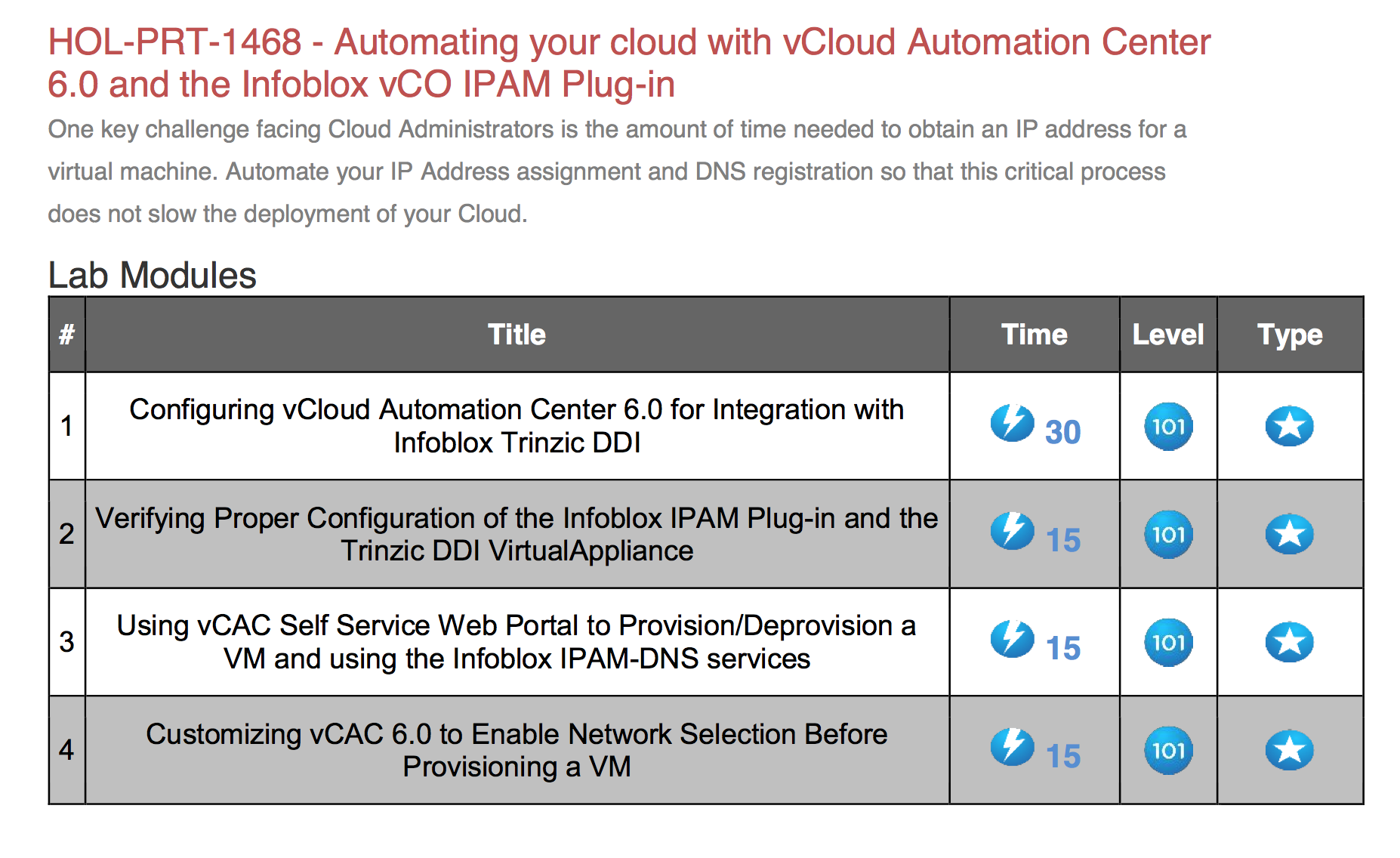 By far and away the most popular lab today was the NSX Introduction lab. This picture was taken early in the day, but the ration was pretty similar later on. By the time 1000 labs in total had been hit around 200 of them had been the NSX lab with Virtual SAN and Virtual Volumes in 2nd and 3rd places respectively.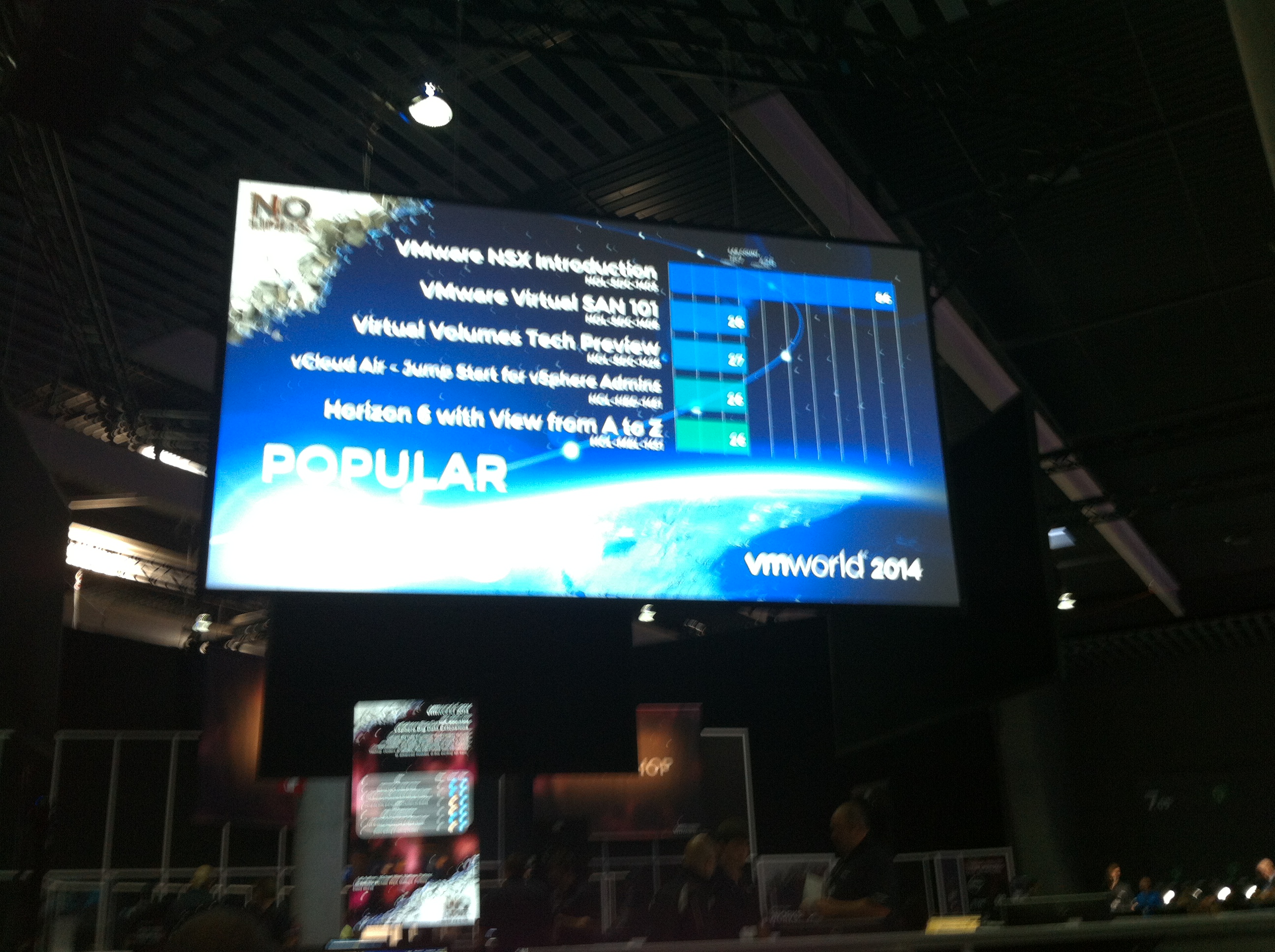 For this evening's event, the place to be appeared to be the PernixData party held at a stylish venue in a square in the middle of Barcelona. Plenty of good chat was held with community chums and catching up with those not seen for some time.